Details
Amethyst is the crystalline purple variety of the mineral Quartz. Its color can be attributed to impurities of manganese, though also due to natural radiation exposure, and additional amounts of iron creates its range of purple hues. It can be found worldwide, as Quartz is the most abundant mineral found on Earth's surface, present in igneous, sedimentary, and metamorphic settings. Regarded as a highly valued gemstone special to collectors and the jewelry industry, Amethyst is sought after yet widely available. Found in several different localities throughout the world, Brazil is the largest producer of this gem. Other important deposits to note are in Uruguay, Russia, Argentina, Mexico, Bolivia, Namibia, Zambia, South Africa, Madagascar, Canada (Ontario, Nova Scotia), and the United States (AZ, MONT, NC, SC, GA, MA, CA). Different varieties of Amethyst can be mined from different locales with slight color variations and different mineral associations. Once thought to be as precious as a Diamond and coined the term "Gem of Fire" by the Ancients, Amethyst has been highly regarded throughout the ages. Several large deposits had been found in the 1800s that have since decreased its price, however, not its worth nor its beauty. Amethyst has special virtue as being protective against intoxication, both physical and spiritual. It gets its name from the Greek word "ametusthos", meaning "not intoxicated", from ancient lore. Amethyst can occur in large clusters of pyramids on a matrix base or as huge flawless crystals. This stone has been worn or carried for its metaphysical purposes for eons.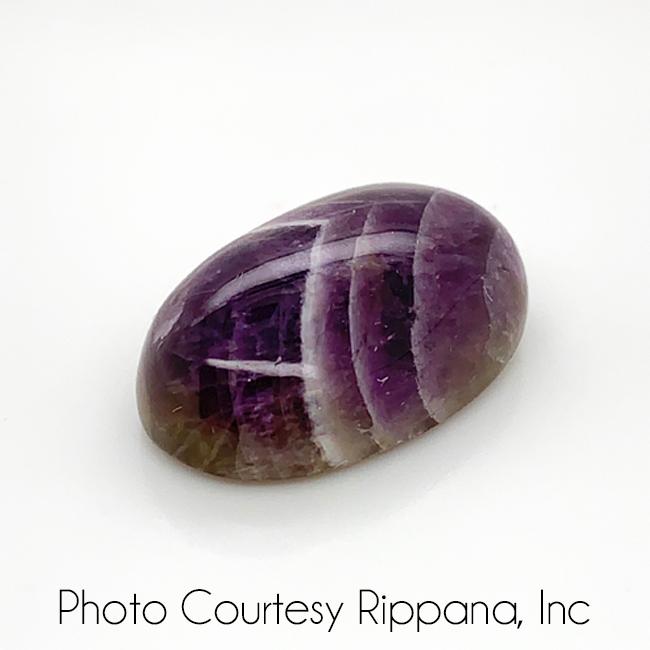 Element: Fire
Chakras: Brow/Third Eye (6th), Crown (7th), Etheric Chakras
Keywords: Spiritual Protection, Peace, Divine Connection, Creativity, Self-Illumination, Humility, Balance, Universal Life Force, High-Frequency Purification, Enhanced Meditation, Purifier, Balancer, Manifestation, Psychic Awareness, Transformer Seeker Crystal
Amethyst has been used for centuries as a protective talisman and healing tool. Bearing an Amethyst ring, Catholic Bishops protect themselves from majestic attack; Romans and Greeks studded their goblets with Amethyst stones to protect themselves from overindulgence. It is considered "nature's tranquilizer" for its ability to provide mental peace, calm, and serenity. Amethyst activates the Third Eye, Crown, and Etheric Chakras. This stone provides a connection to the divine, inspires enhanced meditative states, initiates greater understanding, allows for the highest self-illumination, enhances cognitive perception, stimulates pleasant dreams, and refines the thinking process. Amethyst can be used as protection from evil and unwanted spirits, creating peace and counteracting negative energies. As an "all-healer" crystal, its high vibration can clear anywhere that feels hostile. Amethyst amplifies the Universal Life Force, enhancing creativity and passion. It is connected to the Temperance card in tarot representing balance. It is called the "couple's stone" that can bring a relationship to a deeper, more soulful connection. Amethyst helps in identifying root causes behind one's negative behaviors thus it is a great tool for kids and adults alike. Also called the "soul stone", Amethyst links the wearer with their connection to the divine.  Amethyst is a Transformer Seeker Crystal meaning it holds the power to transform lives in a guided, focused direction by calming the mind, tapping into the highest potential, staying grounded and protected in astral realms, and harmonizing spirituality with intellect and ego. A great tool for meditations, Amethyst strengthens imagination, reveals inner truths, and warrants humility, Amethyst is a necessary stone in any collection. 
Partner Stones: Citrine, Ametrine, Clear Quartz, Milky Quartz, Smoky Quartz, Cacoxenite, Goethite, Agate, Calcite, Hematite, Celadonite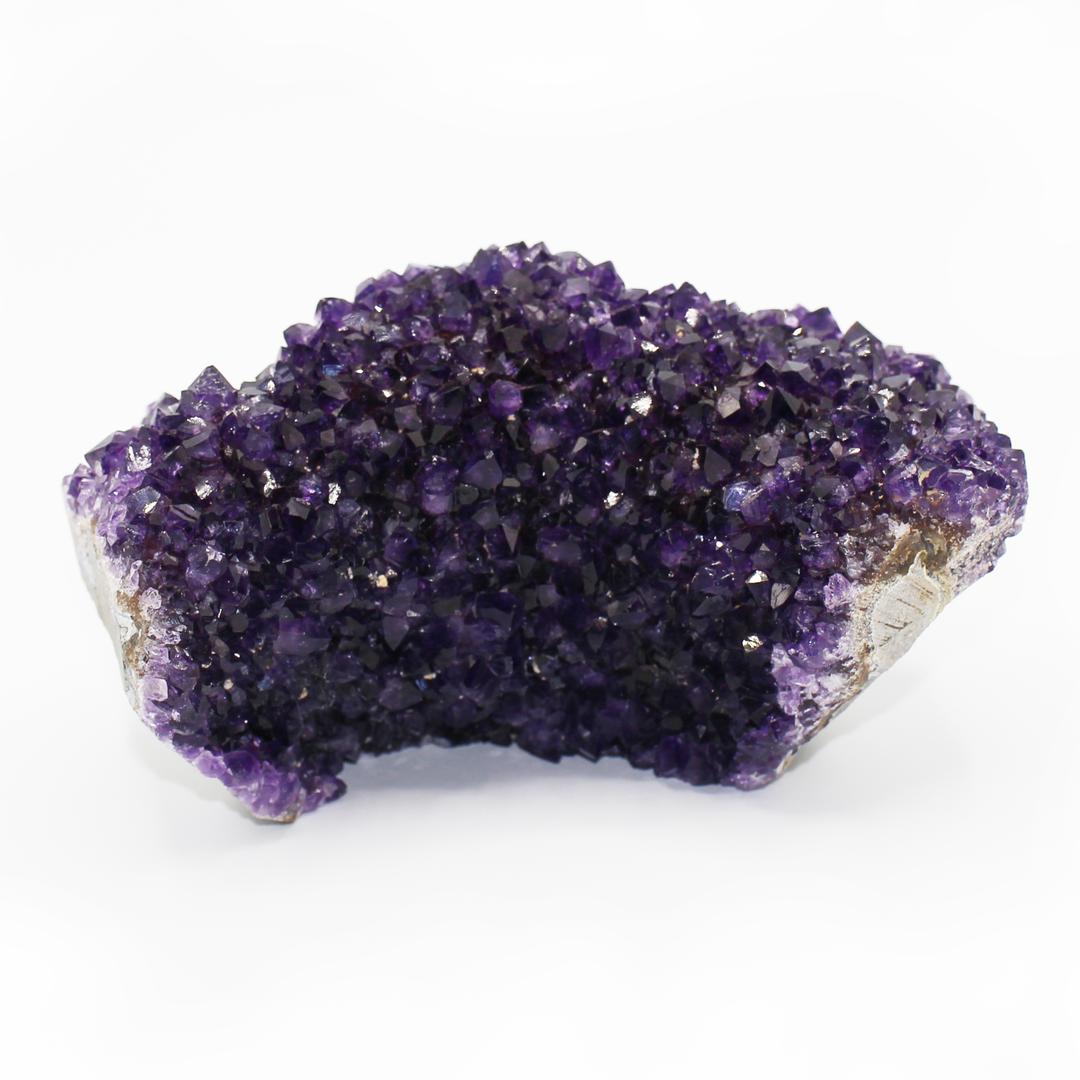 The Nerd Stuff 
Chemical Formula: SiO2
Color: Very Light to Medium Pink 
Hardness: 7
Crystal Habit: Hexagonal 
Refractive Index: 1.54-1.55
Specific Gravity: 2.63-2.65
Optic Character: Uniaxial (+)
Transparency: Transparent to Translucent
Double Refraction: 0.009
Luster: Vitreous
Fracture: Conchoidal 
Cleavage: Indiscernible 
Mineral Class: Quartz
Resources
"Amethyst Meanings and Uses" <https://www.crystalvaults.com/crystal-encyclopedia/amethyst>
"The Mineral Amethyst" <https://www.minerals.net/mineral/amethyst.aspx>
"The Gemstone Amethyst" <https://www.minerals.net/gemstone/amethyst_gemstone.aspx>
"Amethyst", Simmons, Robert, et al. The Book of Stones: Who They Are and What They Teach. North Atlantic Books, 2015. 
Want some Amethyst from The Rutile Collection?