Details
Apatite is the term used to describe a group of calcium phosphate minerals with similar chemical compositions and physical properties. The word "Apatite" comes from the Greek word "Apate" which means "to deceit", as it looks very similar to a number of other minerals. The most distinguishing factor of Apatite minerals is their softness on the Mohs Scale of 5. This is used as an index mineral to measure other minerals' hardness in accordance with Apatite. It also dissolves in hydrochloric acid and this can be used to determine whether a mineral is Apatite or not. Its hexagonal crystal system is another determining factor. Apatite is very common across the globe and is the main source of phosphorus, extracted from huge deposits of Apatite-rich rock, to be used in plant fertilizers and different chemical products.  Common individual members of the Apatite group are Fluorapatite, Chlorapatite, and Hydroxylapatite. Fluorapatite, with Fluorine dominant in its structure, is the primary source of Apatite gemstones and the most valued by mineral collectors. Well-formed hexagonal crystals with transparent clarity and vivid color will go on to being faceted. Blue, green, gold, violet, and deep red gemmy varieties are sought after. However, its softness makes this gem best used in necklaces and earrings as it is too dainty and brittle for everyday wear on the hands. Apatite comes in a variety of colors and is found in sedimentary, metamorphic, and igneous environments. It is found throughout the world with noteworthy localities being Germany, Portugal, Russia, Afghanistan, Pakistan, Morocco, Burma, Brazil, Mexico, Columbia, Canada, and the United States.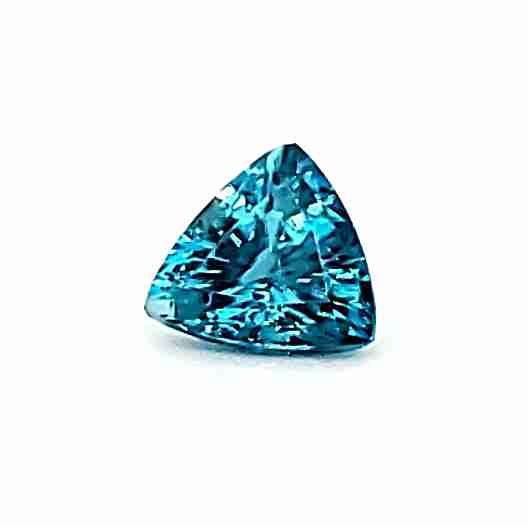 Metaphysical 
Element: Water
Chakras: Throat (5th), Third Eye/Brow (6th)
Keywords: Stone of Manifestation, Revealer of Truth, Balancer, Creative Problem-Solver, Illuminator, Abundance Attractor, Personal Transformation, Seeker Buffer
High-quality Apatite crystals of blue, green, and gold are often the ones associated with having strong metaphysical properties. These crystals withhold the power of personal transformation, manifestation, and motivation while cleansing the Throat and Third Eye Chakras promoting honest, independent creativity and harmonious, spiritual communication as above and so below. This array of crystals helps bring back Source to the wearer, enlightening Universal Truths upon the beholder, reestablishing a connection with the Higher Self, and reawakening the internal voice box that puts these sensations into thought consciously. Great for public speaking, group efforts, and promoting clarity of speech, Apatite opens the Throat Chakra to a better level of understanding for deep subconscious desires and conscious actions. Apatite suppresses hunger and helps illuminate what is real by revealing inner personal truths the ego refuses to acknowledge. Apatite is great for soul work and dream work and serves as a stone of personal transformation. A great stone for breaking Karmic lines and negative patterns as physical problems and habits are illuminated through the use of Apatite. A stone that brings balance back to communications in all forms of relationships: personal, interpersonal, and supernatural. Apatite is also an attractor of wealth when used with the most sincere intentions. Apatite reawakens the Higher Self to reestablish Galactic and Earthly connections, aligning the Third Eye with the Heart. A breaker of barriers and revealer of truth, Apatite is a great crystal to have in the collection for it can help all of mankind. Its Seeker Buffer crystal lattice systems give Apatite its profound strength of honest guidance along with its power of balance, allowing the wearer a wholesome, focused path during challenging times. 
Partner Stones: Clear Quartz, Rose Quartz, Lapis Lazuli, Sodalite, Black Tourmaline, Green Tourmaline, Garnet, Citrine, Labradorite, Moonstone, Peridot, Kyanite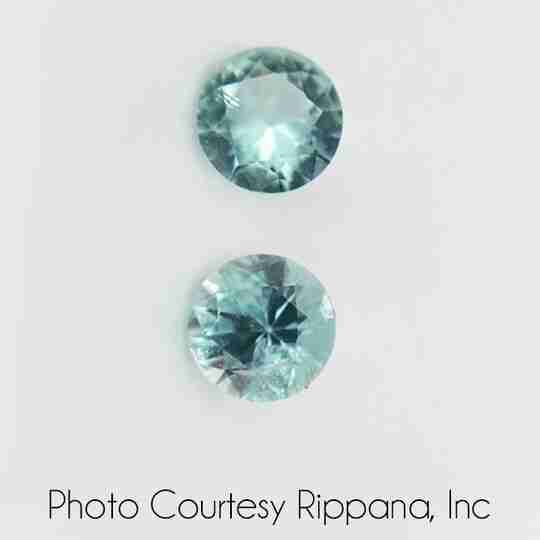 The Nerd Stuff 
Chemical Formula: Ca5(PO4)3 + (F, Cl, or OH) 
Color: Blue, Green, Gold, Brown, Violet, Yellow, Pink, Red, Colorless
Hardness: 5
Crystal Habit: Hexagonal
Refractive Index: 1.63-1.65
Specific Gravity: 3.1-3.3
Optic Character: Uniaxial (-)
Transparency: Transparent to Translucent
Double Refraction: .003
Luster: Vitreous to Subresinous
Fracture: Conchoidal
Cleavage: Poor to Indistinct
Mineral Class: Phosphates
Resources
"Apatite", The Gemology Project, 2012 <http://gemologyproject.com/wiki/index.php?title=Apatite>
"Apatite, Phosphorite, and Phosphate Rock", Hobart M. King, <https://geology.com/minerals/apatite.shtml>
"Blue Apatite Meanings and Uses", <https://www.crystalvaults.com/crystal-encyclopedia/apatite-blue>
"The Apatite Mineral Group", <https://www.minerals.net/mineral/apatite.aspx>
Want some Apatite from The Rutile Collection?