DETAILS
Quartz is a silicon dioxide mineral and is part of the silicate family. It is the most abundant mineral found at Earth's surface. It can be found in deposits all throughout the world. It forms at all temperatures and therefore can be found within igneous, metamorphic, and sedimentary settings. It can be found along sandy beaches, river beds, and mountain tops. It is highly resistant to all sorts of weathering which is why it can be found amongst so many different environments. Quartz ranks a seven on the Mohs Scale of hardness and its durability makes it useful in everyday products. One amazing property of quartz is its ability to vibrate at a precise frequency. This property is what allows quartz to be used in time-keeping instruments such as clocks, radios, televisions, cell phones, and GPS equipment. It has piezoelectric and heat resistant properties, making it the dominant source of power in electronic products. It plays an important role in the making of glass and optical-grade quartz crystals are used to make lenses, lasers, microscopes, and telescopes. Quartz crystals are sought after in jewelry and mineral specimen collections. Notable quartz deposits can be found in Brazil, Africa, the Swiss Alps, New York, Arkansas, Pennsylvania, Nevada, and California.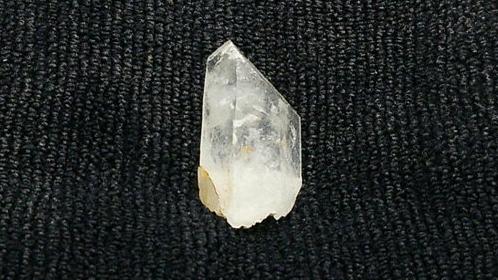 Element: Storm
Chakras: All
Keywords: Stone of Chakra Alignment, Balance, Purity, Cellular Reprogramming, Empowerment, Manifestation, Self-Actualization, High Frequency Healing, Cleansing, Angelic Communications, Spiritual Guidance, Stability, Clarity, Memory Enhancement, Intention Amplification  
Quartz is one of the most powerful multidimensional crystals out there. Clear quartz represents pure power and energy. It actually is energy. Clear quartz vibrates at whatever frequency it is set to, so it is important to cleanse and charge this crystal to serve your individual desires. It can assist you on any journey you choose to embark upon. It can amplify whatever it is you are trying to bring into your life. It is a healing crystal, often used by lightworkers to clear energy fields and reprogram the physical and etheric body. It is a stone of pure light and will bring heightened awareness and higher vibrational frequencies to your environment and your being. It is an amplifier of energies and aids in manifesting intentions. Clear quartz is ideal for making energy grids as well as cleansing and uplifting other crystals. It aligns all the chakras and offers expansion of consciousness, making it an ideal stone for use in meditation. Clear quartz brings mental clarity and empowering energy. It can aid in psychic awareness and angelic communications, offering powerful spiritual guidance and assisting one to achieve their highest potential. Clear quartz can amplify any intentions and for this reason it is used in healing ceremonies and meditations. Clear quartz is a master healer and useful tool in many different types of challenges and obstacles and can clear negative energies. Clear quartz is a catalyst to change and offers memory enhancement, clearness of visions, emotional enhancement and clarity. Clear quartz is empowering and purposeful and is a must have in any collection.
Partner Stones: Tiger's Eye, Tourmaline, Selenite, Herkimer Diamond, Garnet, Topaz, Kyanite, Apophyllite, Celestite, Corundum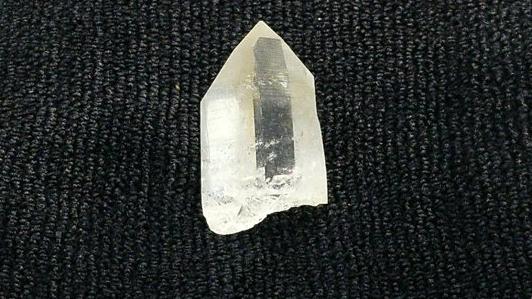 THE NERD STUFF 
Chemical Formula: SiO2
Color: Quartz occurs in virtually every color (here we address clear quartz)
Hardness: 7
Crystal Habit: Hexagonal 
Refractive Index: 1.54-1.55
Specific Gravity: 2.6 - 2.7
Optic Character: Uniaxial (+)
Transparency: Transparent to Translucent
Double Refraction: 0.009
Luster: Vitreous
Fracture: Conchoidal 
Cleavage: Indiscernible 
Mineral Class: Silicates
RESOURCES
"Quartz (Clear)", Simmons, Robert, et al. The Book of Stones: Who They Are and What They Teach. North Atlantic Books, 2015.
"Quartz", Hobart M. King, <https://geology.com/minerals/quartz.shtml>
CLEAR QUARTZ FROM THE RUTILE