Details
Discovered in Madagascar in 1902, and named after the French naturalist and explorer of that region Alfred Grandidier, Grandidierite is a rare, very hard magnesium aluminum borosilicate found in aluminous boron-rich rocks within metamorphic environments. Its color ranges from blue to green; the bluer it shows the more iron is present. It can be found translucent to transparent, yet opaque is common and transparent is very rare and will most likely go on to being faceted. Grandidierite exhibits trichroic pleochroism exhibiting three different spectrums of light when viewed from one single angle: dark blue-green, colorless, or dark green specifically. For many years southern Madagascar's Cap Andrahomana was the only known source of gem-quality material however the Kolonne region of Sri Lanka recently has produced transparent gem-quality material as well. Algeria, Antarctica, Czech Republic, Italy, India, Malawi, Repanga Island, New Zealand, Norway, Slovakia, Suriname, and the US (NY and WY) are all different sources of Grandidierite. It is rare however, the pockets found are quickly diminished, and not much is yet known about this hard mineral. It is strong compared to other gemstones at a 7.5 on the Mohs Scale, but its perfect cleavage poses a challenge to even experienced cutters.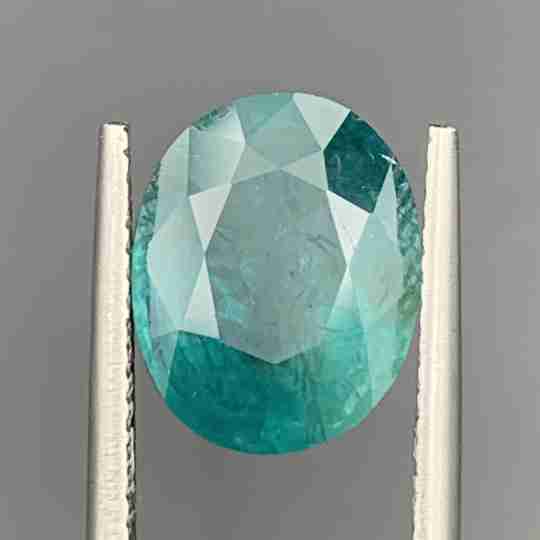 Element: Water
Chakras: Heart (4th), Throat (5th)
Keywords: Heart Opener, Creative Expression, Truth, Intuition, Honesty, Strength, Resilience, Strengthener Crystal
Grandidierite's blue color coincides with the emotional water energy and stimulates the 4th and 5th Chakras. This allows the wearer to feel unconditional love for themselves and the world by opening the heart center. It realigns one's inner thoughts and desires and puts them into eloquent words with harmonious communication by activating the throat chakra. It brings out the expression of truth and creative spirit. It allows emotion to be felt and communication to be open, honest, and passionate. Grandidierite is formed by undergoing great metamorphic pressure and this quality is seen in its incredibly strong nesosilicate crystalline structure denoting it a Strengthener crystal. It is essentially independent silicate tetrahedrons surrounded by four oxygen atoms at the corner of the tetrahedron. This structure gives Grandidierite resiliency, strength, and resistance. Strengthener crystals help keep negative energy away while promoting whatever you may have already flowing in your life. Strengthener crystals help you resist temptations and reinforce intuitive strength as well as bringing to the forefront of addictive tendencies and the power to put down those egotistical qualities. Strengthener crystals do best when paired with Barrier, Transformer, and Seeker crystals to help with focus, direction, and forward flow.
Partner Stones: Andalusite, Sillimanite, Kyanite, Apatite, Zircon, Monazite, Pyrite, Quartz, Garnet, Tsavorite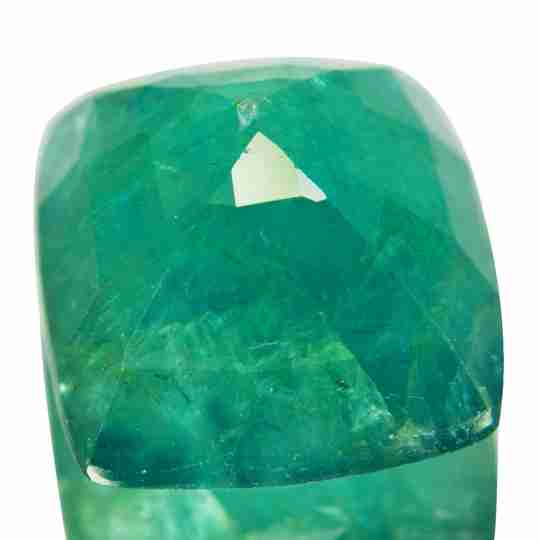 The Nerd Stuff 
Chemical Formula: (Mg,Fe)Al3BSiO9
Color: Blue-Green
Hardness: 7.5
Crystal Habit: Orthorhombic
Refractive Index: 1.583-1.639
Specific Gravity: 2.85-3.0
Optic Character: Biaxial (-)
Transparency: Transparent to Translucent
Double Refraction: 0.037-0.039
Luster: Vitreous
Fracture: Uneven
Cleavage: Perfect 
Mineral Class: Nesosilicate
Resources
"5 Things to Know About Grandidierite", <https://www.nationaljeweler.com/blog/7592-5-things-to-know-about-grandidierite?fbclid=IwAR1VOV5CyV-u678xPWZXIKd6FEz87QENHU_v57v6hAmN9UX9y8MchJyphBY>
"Grandidierite Mineral Data", <http://webmineral.com/data/Grandidierite.shtml#.X4t-7BBKjZY>
"Grandidierite Value, Price, and Jewelry Information" <https://www.gemsociety.org/article/grandidierite-jewelry-and-gemstone-information/>
"Grandidierite", <https://en.wikipedia.org/wiki/Grandidierite>
"Nesosilicate: <https://www.britannica.com/science/nesosilicate>
"Strengthener Crystals Explained" <https://www.crystalvaults.com/strengthener>
Want some Grandidierite from The Rutile Collection?