You're invited to a FREE 30 Minute Custom Jewelry Consultation!
You deserve a piece of jewelry that is just as Unique and Special as YOU!
No obligation! We'll chat about what you're looking for, your style, and then I'll get some numbers together for you. If you don't like the numbers, we can make some adjustments or just walk away. We want you to LOVE your custom-designed piece.


When you book a 30 Minute Consultation, you'll get $100 off your design of $750 or more! 


Does your "soon-to-be-fiance" have a dream ring in mind? We can make that happen! 


Do you have some heirloom gems and diamonds that you'd like to make into something more your style? 


Love the diamonds but divorced the dud? Let's remake those diamonds into something FABULOUS. We'll even clear the negative energy of the diamonds for you! 


Searching for something so specific that Google has no idea what you're talking about? Let's do this! 


Did you find one of our gemstones intoxicating and now it needs a home? This is SO. MUCH. FUN.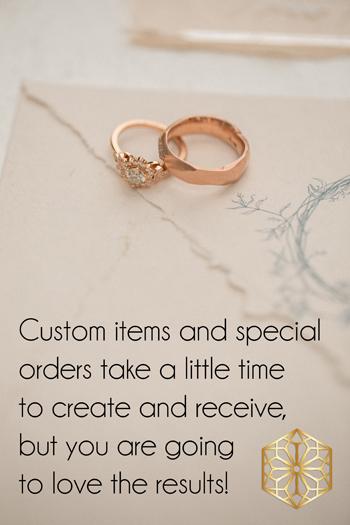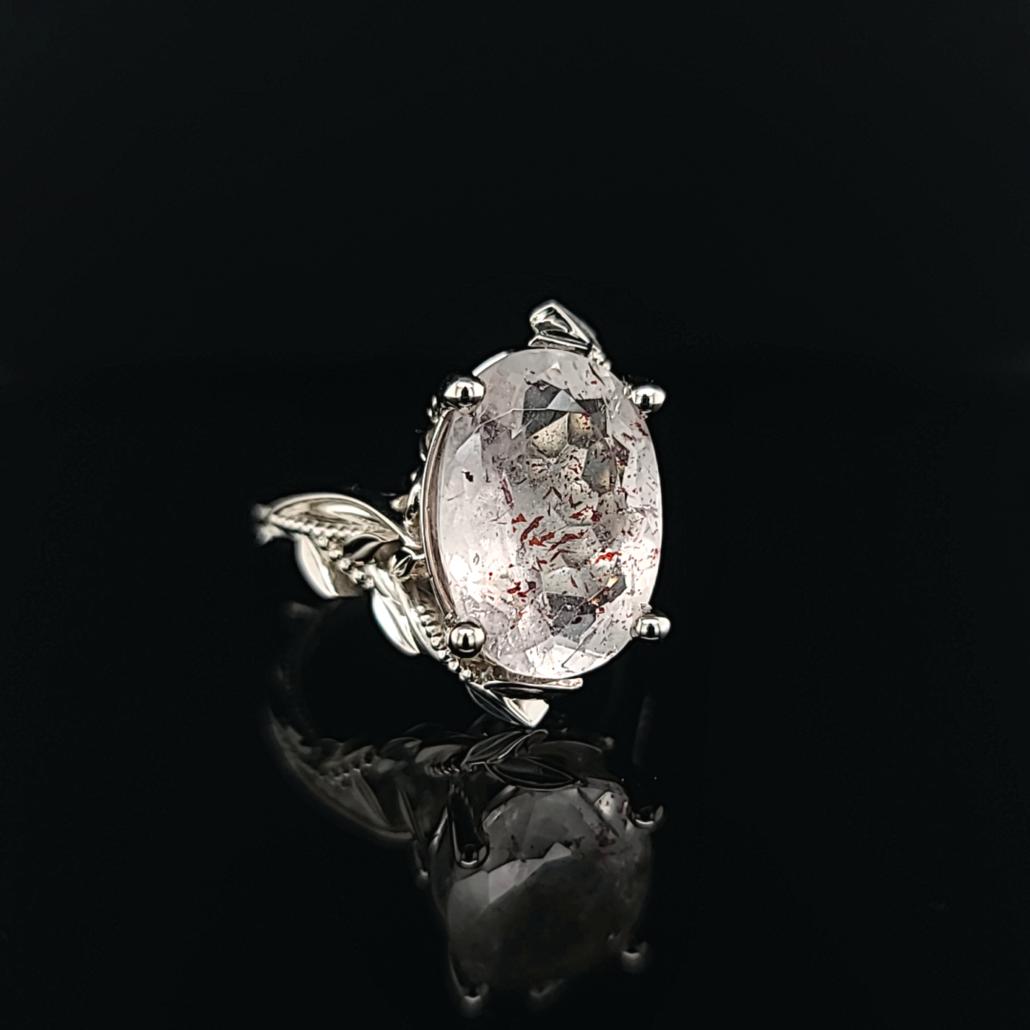 Strawberry Quartz in 14k White Gold
The customer fell in love with this strawberry quartz and wanted a ring just as striking as the stone. She sent me a handful of photos of rings that she loved and we meshed together designs to create a vine-inspired beauty! It's absolutely huge and a big statement, which is exactly what she wanted!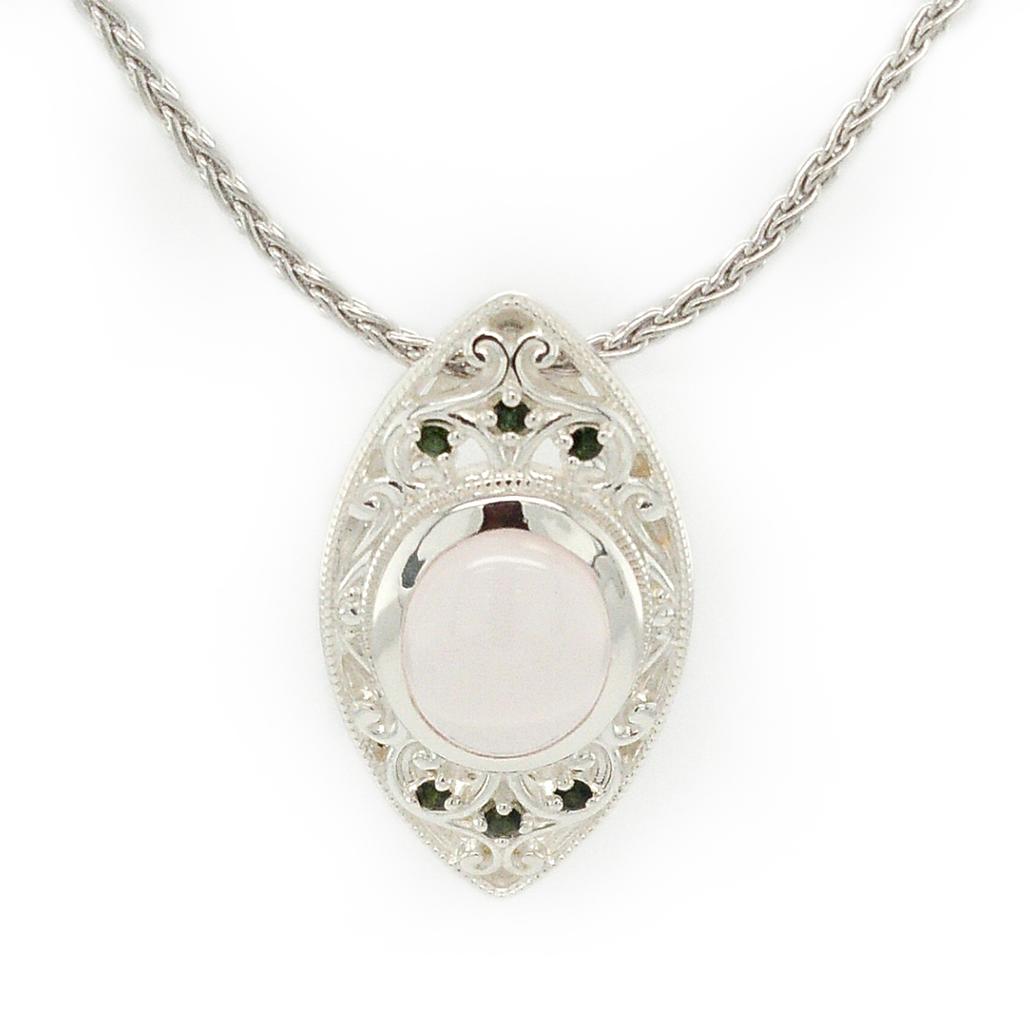 Star Rose Quartz & Green Tourmaline in Sterling Silver
This loving Momma reached out for a heart-comforting piece that would give her teenager some solace in today's rough world. Both rose quartz and green tourmaline are heart chakra stones to encourage self-love placed in a bohemian style mounting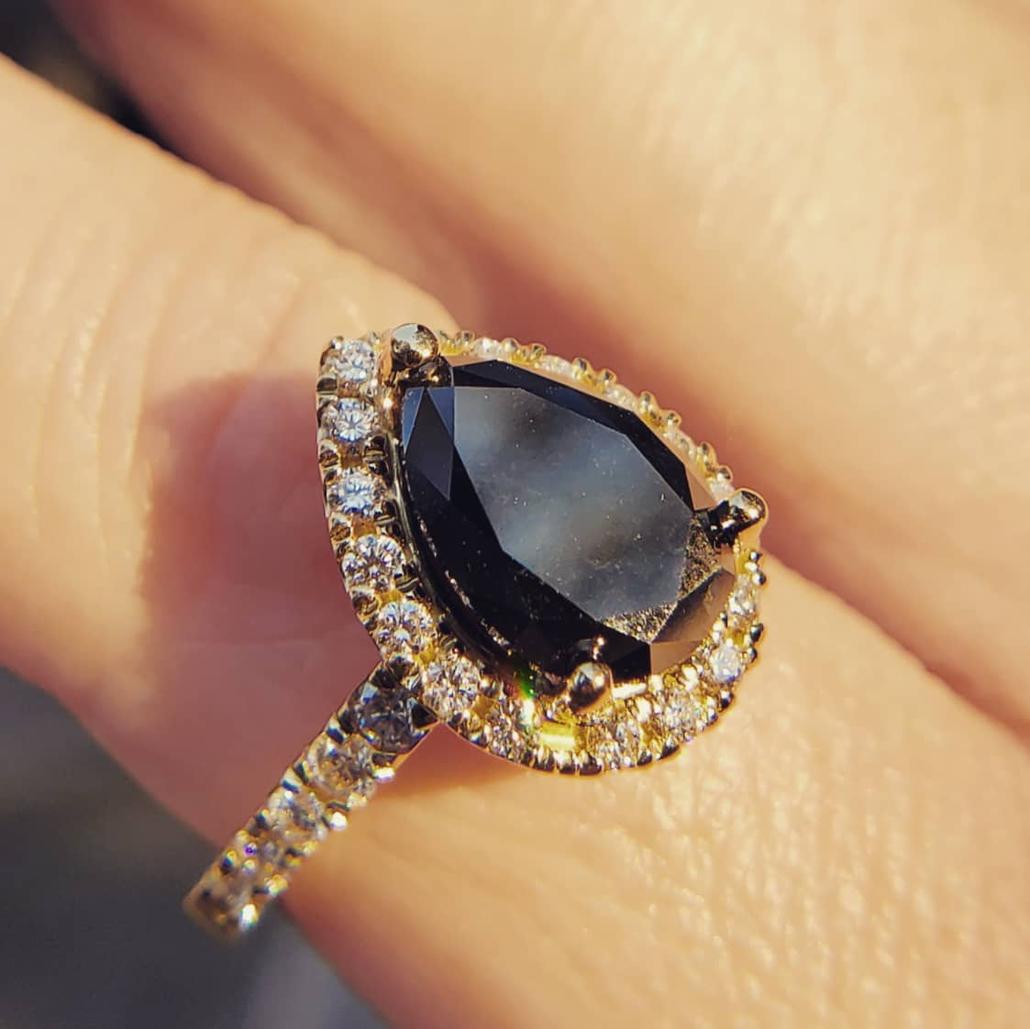 Black Diamond Engagement Ring in 18k Yellow Gold
She knew what she wanted but he couldn't find a black diamond big enough, so he called us. We were able to secure a few black diamonds exactly in his search criteria to choose from, then we found the perfect mounting just like all of the pins she had on her Pinterest page.

Once the parties have agreed upon the price, estimated delivery date, and design, the customer will put down a 50%non-refundable deposit for The Rutile Ltd to begin creating the custom order item.


Once the custom order is complete, TheRutile Ltd will notify the customer and arrange delivery, pick up, or insured shipping. The remaining 50% is due before shipping, before or at in-person delivery. If the customer does not arrange shipping, delivery, or pick up the order within 75 days of completion, the customer forfeits the custom design and the 50% deposit. If the customer prefers the custom order to be shipped, the 50% remaining balance is required before the item ships and will incur a $25 insured shipping fee.
Custom orders are non-returnable.


Due to current world circumstances, delays may occur. The Rutile Ltd will do everything in their power to make the estimated Delivery Date and will communicate with the customer immediately about any delays and possible solutions.



These are industry-standard procedures for custom jewelry creation.