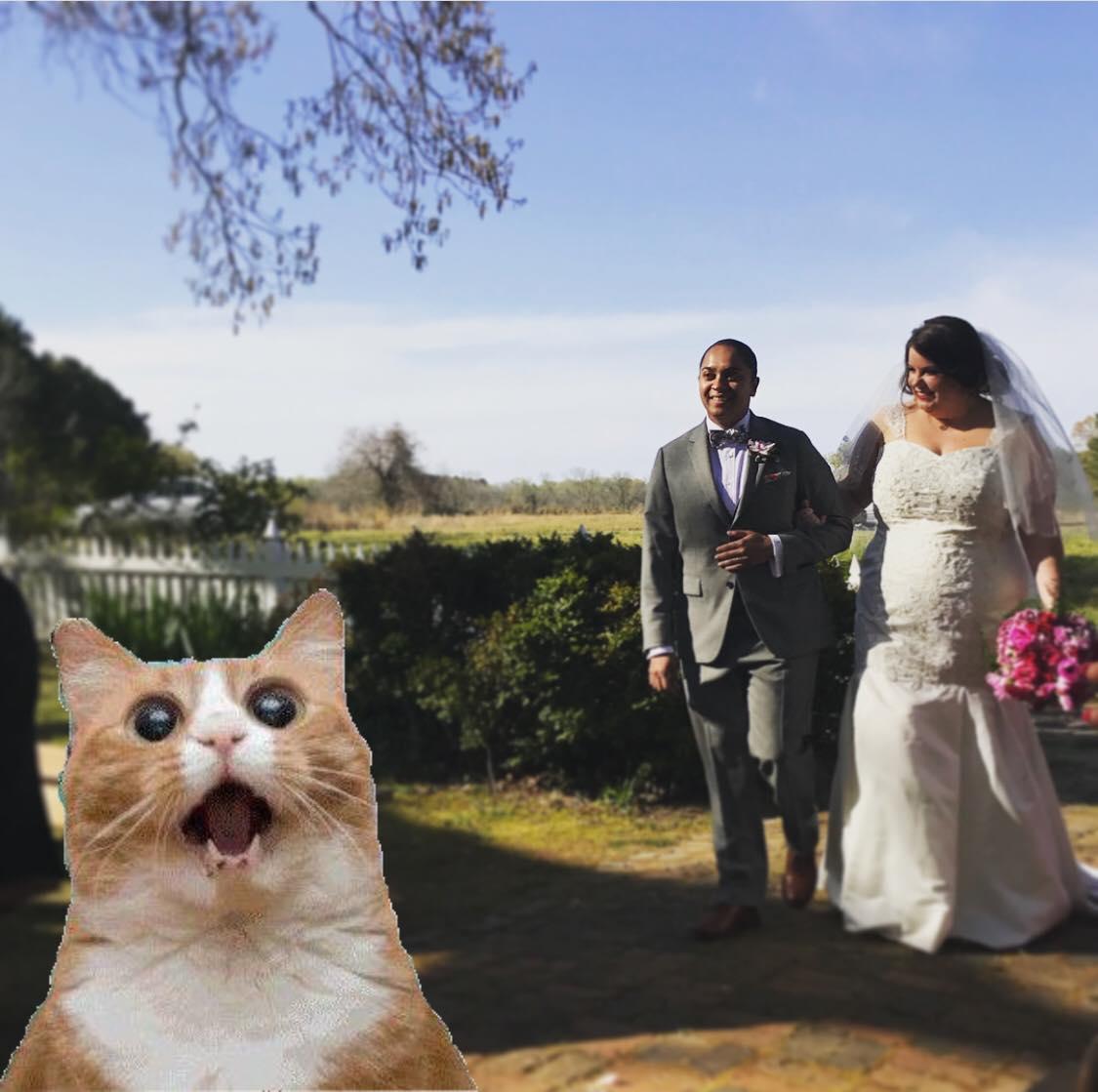 A Beautiful Wedding Ring Set for
Brynn & Yam
Budget: $3,000 - $4,000 for two rings
• Brynn wants to be confused with an heiress, obviously.
• Yam wants something clean and simple that matches in spirit with Brynn's ring without the paparazzi following her. 
Colors: Blues/Greens, possibly gray - not too dark - maybe even ametrine
Size: Freakin' huge for Brynn (5-7cts) and about half a carat for Yam
Design elements: 
•  Emerald-cut but not too long like many tourmalines are cut.
• Brynn's Ring: Step designs up to the center stone possibly diamond accents, we're looking for an antique feel.
Size 10.5
• Yam's Ring: Low profile and easy to wear, simple and clean. Considering an east-west orientation.
Size 7
This is our idea page where I'm going to be dumping your ideas, stones, mountings, pricing, deadlines, and designs all right here. As we make decisions, I'll update this page so we always know where we're at in the process so we'll all be on the same...err... web page. 
10/1/21 - Today we're going to be reviewing some gemstones. I've been on a massive search to find some of the most beautiful stones that have matches and I'm being very particular on the color and quality. Let's look at the big stones that I've found for you two and then we can find a smaller one that matches in tone and size for Yam. I have some stones coming in that I don't have photos yet that I bought this week to see if we can color match and find a good size. Also, don't freak out at the prices on the YouTube video titles. I put the "I don't know you" price on those. 
10/11/21 - I've stumbled across a few smaller stones for Yam that I think will match this tourmaline perfectly! As for a curved stone, sadly it's not something that is easily done. Just acquiring a stone like that will be your entire budget if I could even get it to happen. I'm sorry. :( However, I've been mulling designs for Yam where it'll be nice and comfortable on the finger. 
Sadly, I don't have much luck ​with communicating with the vendors in Thailand to get a perspective of what the greener stone would look like on a size 10.5 finger... however, it is 10mm x 9mm x 6.5mm deep so it's like 0.40" x 0.35" more square than the stone above. It's 6.5mm deep so that's right about 0.25" deep. 
I had added a step-cut (emerald cut) Prasiolite to the page for your consideration. It's also quartz, like ametrine, and is really pretty. If you like that, let me know! Oh, I ended up buying that Ametrine and should be receiving it today from Bangkok. 
So looking at the profile of a ring, to get that deep blue and green saturation, the gemstones are going to be a little deep for you Brynn. However, we can set that puppy as low as we can so it's not super high up. However, let's be really honest... If you're going to get a big stone... it's going to be big. ;)
Here's my suggestion. If we start getting bigger than the carat weights I have listed, we're going to go above budget. Really, getting a really nice tourmaline over 5cts that is not jacked up is going to be pricier. What I would do is either look at a less expensive stone like the prasiolite (and I can find others) to get that huge heiress look you're wanting or go with that nicer tourmalines and then get some accent stones on the sides to make it look bigger. 
Whatcha think? 
2.     5.8ct Lagoon Tourmaline - $1,525 

Yea, it's amazing! And yea, I squealed like a little girl when I saw it. This comes from one of my dealers in NYC that is super conscious about sourcing ethically. His family has been in the business for generations and I love them! Honestly, the price on this is stupidly low and should be closer to $3000. 

Personally, this one is my favorite and I think we can find a smaller one to match for Yam, even if we need to recut a darker stone. 
Per your request, this gorgeous tourmaline on a size 10.5 finger 
5.     24.22ct Ametrine from Bolivia - $475  - IN STOCK AS OF 10/11/21 

As you can see, ametrine is a lot less expensive for a HUGE look. This stone is super pretty and it measures 20.7mm x 14.9mm so that's 0.81" x 0.59". It's VERY big and GORGEOUS! It's from Bolivia and it is heat-treated, which is the norm for ametrine and is completely stable unless you leave it on the dash of your car when it's like 100 degrees out and then it might get lighter or darker but that's really extreme. 

There's only one problem. Having a matching smaller ametrine for Yam is going to look washed out. They're able to get that concentration of color due to the depth of the stone.  However, we could so a smaller amethyst and a smaller citrine together in Yam's ring to have the same color combination (or either amethyst or citrine, whichever you'd choose). Just an idea. 
The stones above, I can get in just a couple of days and I work with these dealers all of the time. The stones I'm going to show you below will probably be coming in from Bangkok or Hong Kong so it may take up to 30 days to get them with all of the shipping nonsense going on right now.
4.    6.10ct Bluish Green Tourmaline - $755 
This is a really pretty stone with a very big look and a very deep color. I'm not sure if it's going to be too green for Brynn. Heiress, please... There is one little issue which is why it's so affordable, there's an inclusion that is visible on the bottom half of the stone. There's a picture below. 
6.  11.22ct Prasiolite - Green Amethyst - $175 
This is another big look with a small price tag stone. If you like this light and lovely color, prasiolite may be a great way to go! This stone is BIG but not as big as the ametrine above. It's 17.67 x 11.19 x 8.25mm, so it's 0.70" x 0.44" and then 0.32" deep. This will be tricky with trying to keep it more low profile because of its depth. 

Prasiolite is a great everyday stone because it's quartz, just like the ametrine above. If you like this color and look, I can dive into trying to find some more! Unless you love this stone... because I do. 
So, let me know what you think! If you hate everything, that's okay. Just tell me! I want this to be perfect for you two. Let me know if you like the ametrine route or want to stay with tourmaline. If you want to go more Ametrine, I can get some more pieces together for you to review but this one was AMAZING. I didn't see any pretty gray stones that were impressive but I'm keeping my eyes out.

Personally, I love Tourmaline #2 and the Ametrine. Don't fret about the pricing on the stones, I'll make sure we're within budget.

Thank you for the opportunity to work on this awesome project! - Rebecca 
For a Customer Order with The Rutile Ltd, the customer and The Rutile Ltd will enter into an agreement on price and timeline. 
Once the parties have agreed upon the price and delivery, the customer will put down a 50% non-refundable deposit for The Rutile Ltd to special order the item.
Once the custom order is complete, The Rutile Ltd will notify the customer and arrange delivery. The remaining 50% is due at delivery. 
Custom orders are non-returnable and exchanges are only available on a case by case basis within 15 days of delivery.  Customer pays all return shipping fees and item must be insured when shipping. The Rutile Ltd does not take liability for any loss due to shipping errors or lack of shipping insurance. Exchanges may incur a 25% restocking fee to bring the custom order to sellable condition. 
Due to current world circumstances, delays may occur. The Rutile Ltd will do everything in their power to make the deadline and will communicate with the customer immediately of any delays.