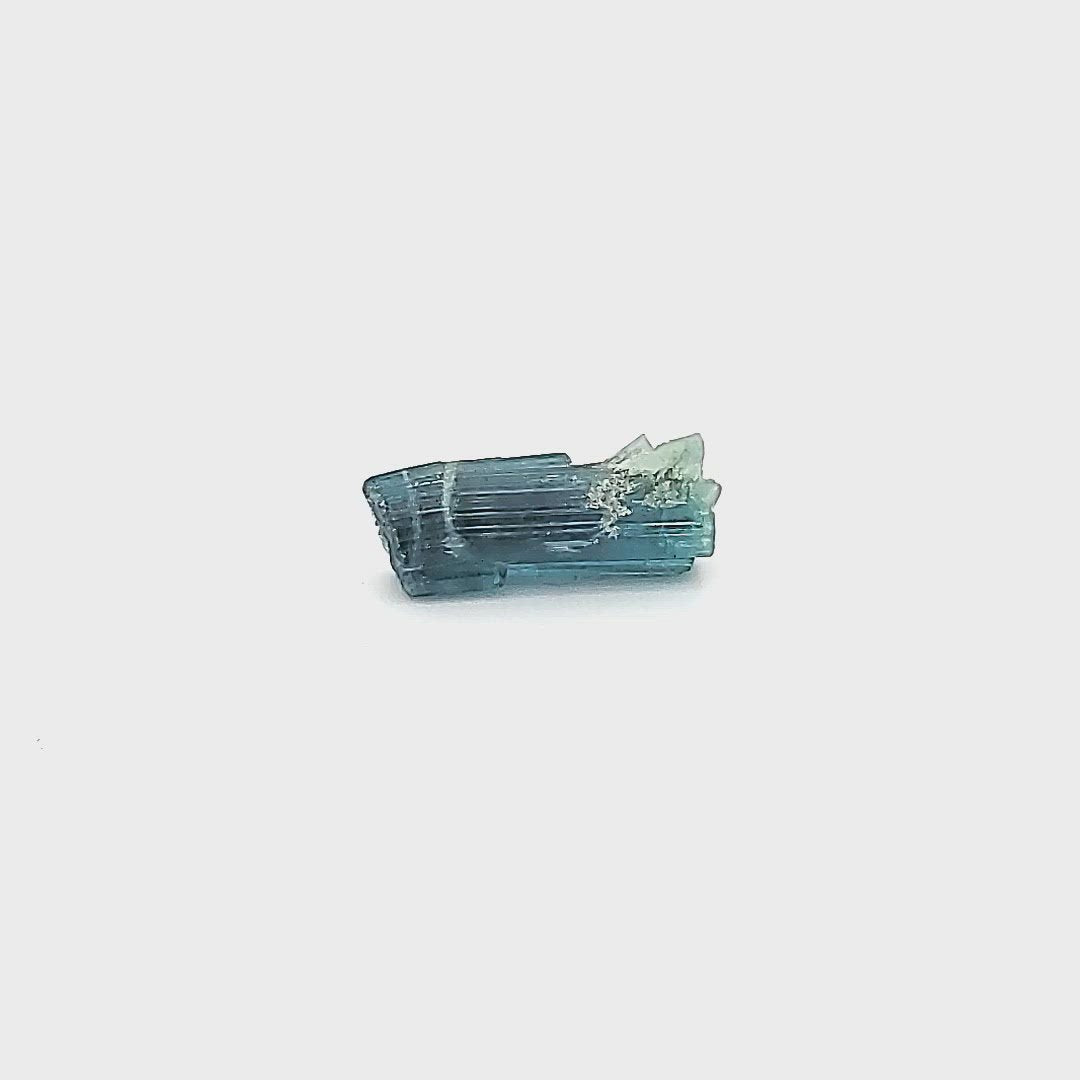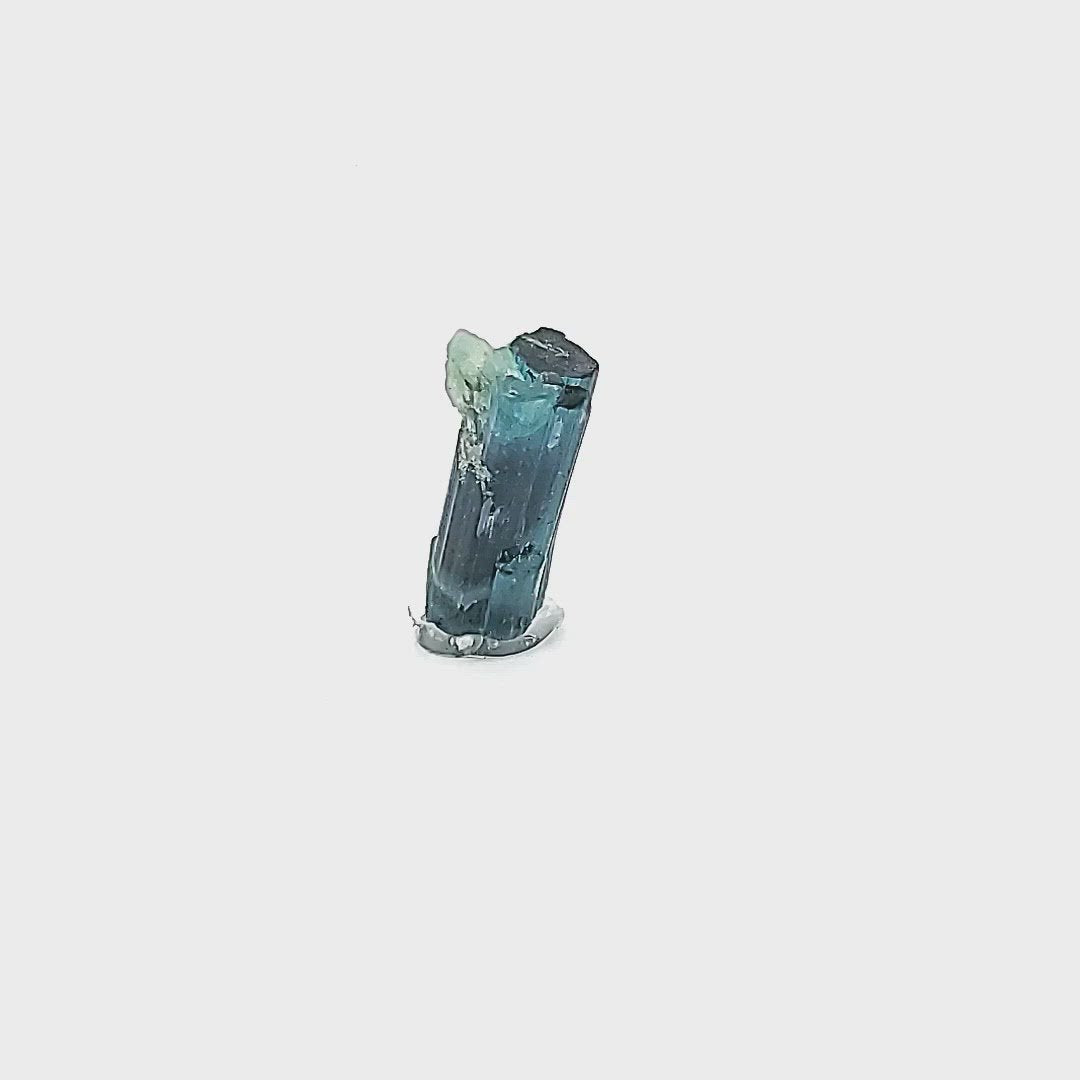 4.94ct Indicolite / Blue Tourmaline Rough Mineral Specimen
SKU: MIN-BT-003
Sale price

$75.00
Regular price
(/)
Blue tourmaline is also known as Indicolite which is a reference to its indigo-like color. Blue tourmaline is the rarest of all tourmaline colors, and most pure blue specimens are under 1 carat in weight. The beautiful blue color is caused by copper and is reminiscent of deep blue water that one will find while deep-sea fishing.
Indicolite - Blue Tourmaline   
• Weight: 4.94ct 
• Dimensions: 15.48 x 5.91 x 5.42mm 
• Treatment: Tourmaline is not typically treated or enhanced
• Source: While the exact source for this specimen is not known, blue tourmaline is typically found in Brazil, Afghanistan, Pakistan, and Africa. We believe this specimen came from Afghanistan. 
• Metaphysical:  Throat (5th) and Third Eye (6th) Chakras. Higher awareness and communication. Help develop psychic gifts, useful for those who want to become mediums, assists in finding the right words to express feelings and emotions, creates a peaceful mind, great for use in meditation, can create a state of detachment so the user can look at situations objectively. 
Since this is a raw specimen, we do not suggest that you clean this item. Simply dust when needed however due to tourmaline's durable nature, you can use a damp cloth. 
4.94ct Indicolite / Blue Tourmaline Rough Mineral Specimen
Sale price

$75.00
Regular price
Choose options