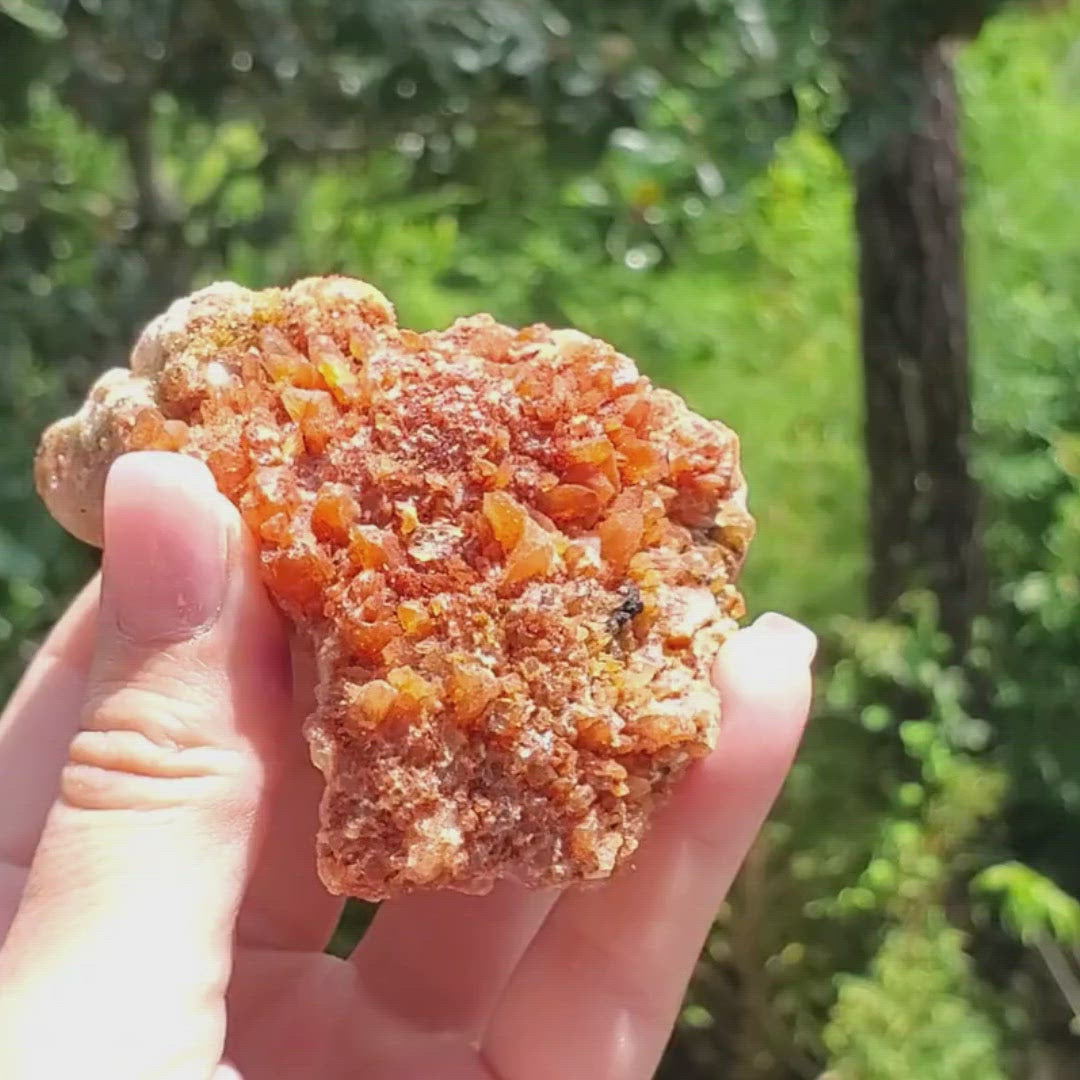 Creedite Specimen
SKU: MIN015
Sale price

$35.00
Regular price
(/)
Creedite is a favorite because it was one of the first crystals that the founder Rebecca ever collected! Creedite is named after its original discovery locale in Creede, Colorado. Creedite is usually found near fluorite as it is formed from the oxidation of fluorite ore. Creedite can be found in white, violet, purple, colourless, and orange; but can look colourless in transmitted light! Most specimens are going to be this cinnamon reddish orange color. Creedite helps us expand our awareness and activate our upper chakras while still being connected to our heart. It's a spiritual realm stone so it's helpful for doing soul searching, channeling spirit guides, and reading our own akashic records.
Metaphysical: Creedite is a high energy stone that stimulates all chakras with an emphasis on the solar plexus, heart, and third eye chakras. Total alignment of Soul, Body, and Spirit. Bringing grounded intuition and spiritual guidance, creedite helps us remember why and what we are here for imparting us with Divine wisdoms that we can unlock from within. 

Main Stone: Creedite

Weight

: 4.8oz / 136.1g

Dimensions

: 3.15" x 2.85" x 1.15"

Treatment

: None

Source

: The source of this stone is unknown, but creedite can be found in USA, Mexico, Kazakhstan, China and Bolivia

Metaphysical

: Solar Plexus (3rd), Heart (4th), and Third Eye (6th) Chakras: Grounded Intuition, Divine Love, Enhanced Awareness, Chakra Alignment, Universal Wisdoms 
Cleaning: Clean this specimen only with a soft brush, mild detergent, and warm water. 
Creedite Specimen
Sale price

$35.00
Regular price
Choose options