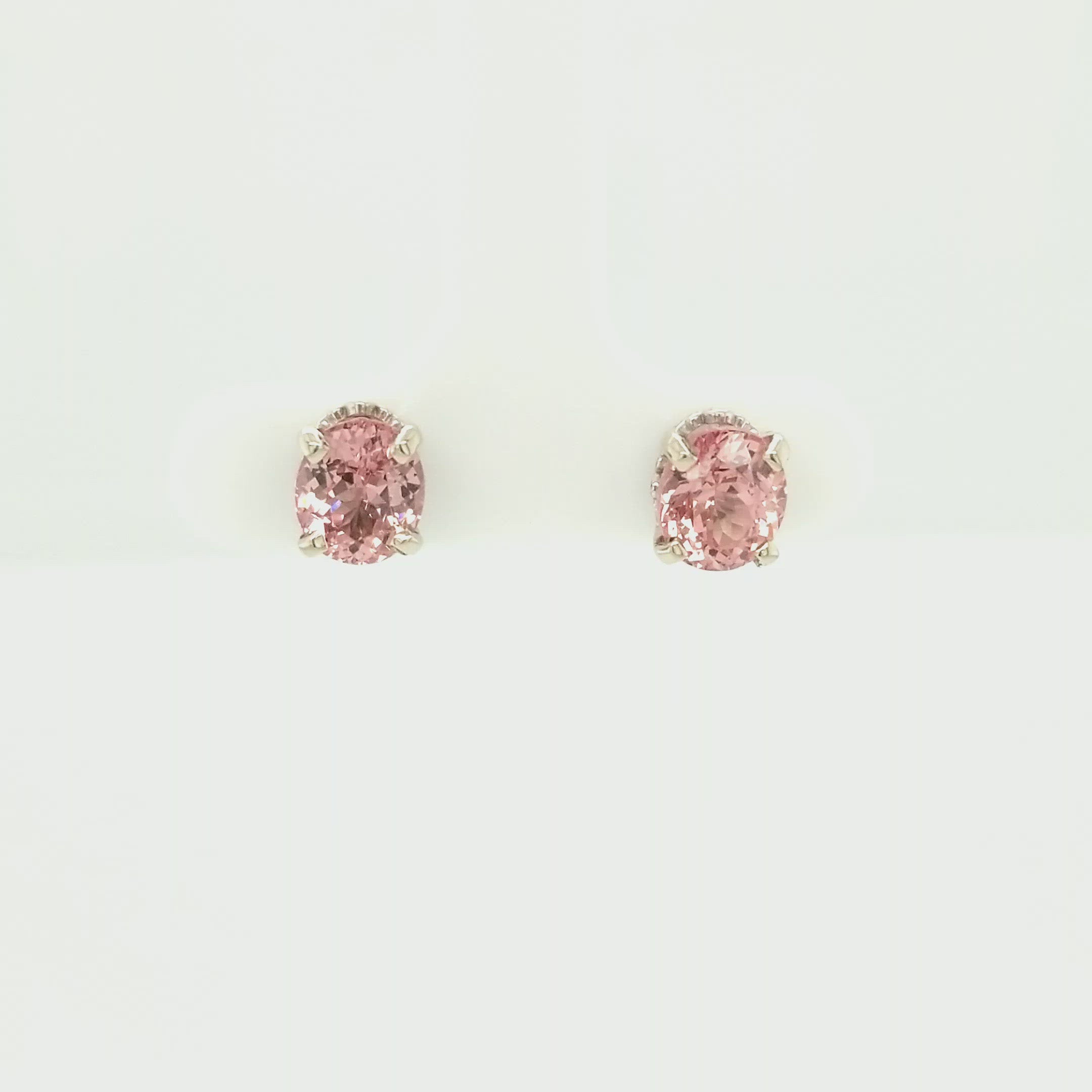 "The Petal" Peach Mahenge Garnet 14kt White Gold Stud Earrings by Mary van der Aa
SKU: MG008
Sale price

$3,250.00
Regular price
(/)
Mahenge umbalite garnet is a very rare stone with a unique blend of pyrope, almandine, and spessartine garnets sourced from only one mine in Tanzania which is now depleted. The color of mahenge is highly prized with 98% of the material being a deep and luscious raspberry color and the remaining 2% is this fantastic blush petal color. This gemstone is highly prized by collectors and sought after because of its rarity and beautiful color, unable to be found anywhere in the world. These simple stud earrings will rival the sparkle of any pink diamond! Mahenge garnets love to dance in the light and bring a little joy into your daily life while appreciating in value as the years go by as mahenge garnet becomes harder to find. If you are looking for quality earrings to pass through the generations, these blush pink mahenge garnet stud earrings by Mary van der Aa cannot be beat!
Mahenge Garnet
• Weight: 3.20ct total weight
• Dimensions: Center stone is 7x6mm Oval
• Treatment: None
• Source: Tanzania
• Metaphysical:  Root (1st), Sacral (2nd), Solar Plexus (3rd), Heart (4th), Crown (7th) Chakras:  Courage, Strength, Joy, Prosperity, Abundance, Optimism, Perseverance, Compassion, Spiritual Alignment

Metal: 14kt White Gold

Total Weight: 1.20 dwt. / 1.90g.

Dimensions: 7x6mm


Garnet is a fairly durable, beautiful, powerful stone. It is suggested that you clean these earrings with warm soapy water or the recommended The Rutile Jewelry Cleaner. Ultrasonic cleaning is suitable, however, steam cleaning is not advised for this piece.  Always remove your jewelry before showering, exercising, or any vigorous activity. We suggest that you apply your sunscreen or perfume before putting on your jewelry to prevent the chemicals from damaging the stones or gold.   
"The Petal" Peach Mahenge Garnet 14kt White Gold Stud Earrings by Mary van der Aa
Sale price

$3,250.00
Regular price
Choose options