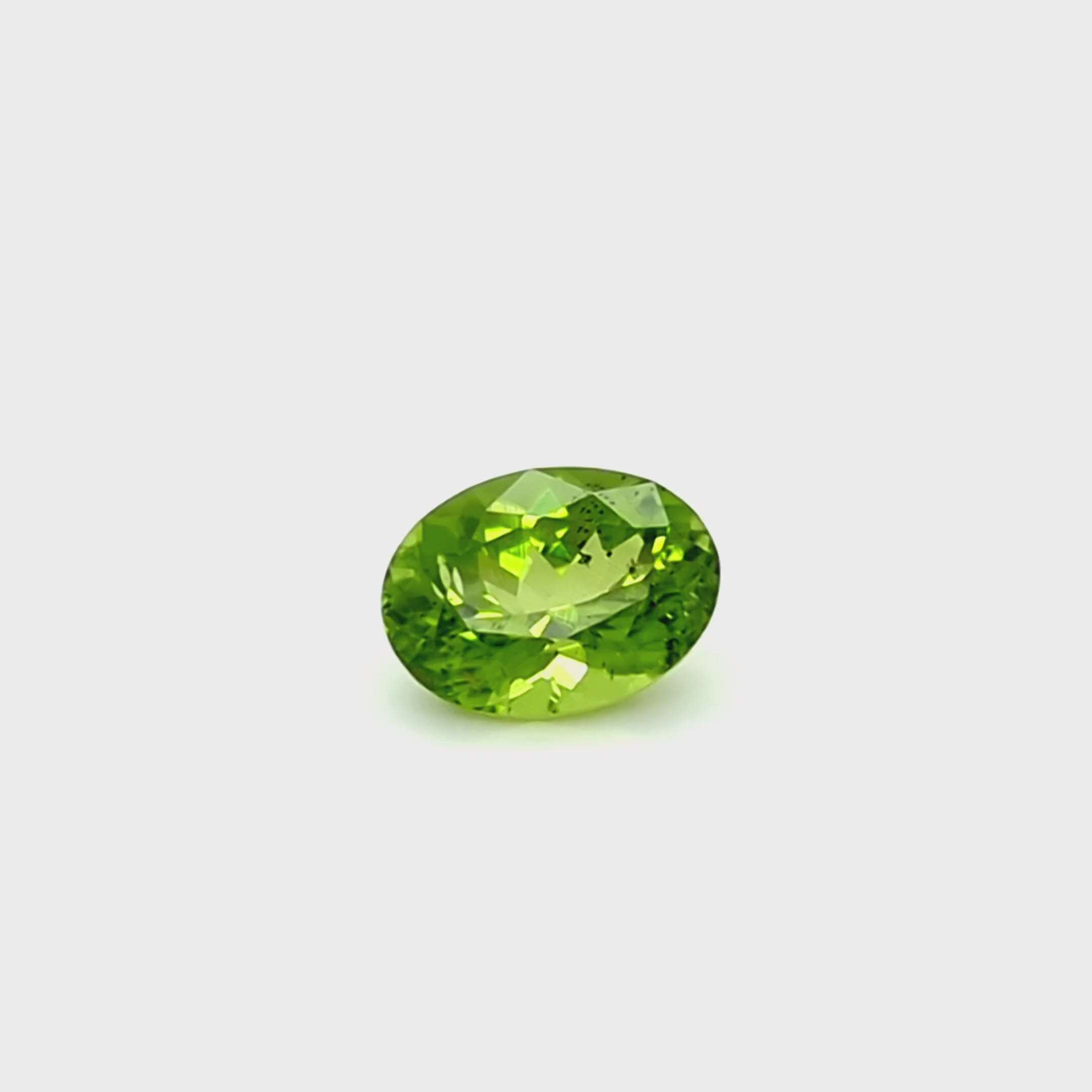 2.68ct Oval Cut Arizona Peridot
SKU: PER025
Sale price

$275.00
Regular price
(/)
Discover this entrancing Arizona Peridot mined in 2021 by Rebecca and Jamie, the owners of TheRutile.com. Its lush, rich green hue will make any jewelry instantly eye-catching! Get creative and have it custom-designed by Rebecca or use it as a loose gem in a piece of your own making. Delight in knowing that your stone comes with a unique story, having been mined in Arizona's Peridot Mesa on the San Carlos Apache Reservation and masterfully cut by The Rutile's dear friend, Todd Wacks of Tucson Todd. Make this special gem yours today!
This stone has some highly sought-after lily inclusions that are not obvious to the naked eye face-up (how jewelry is typically mounted in jewelry). Lily-pad inclusions are indicative of natural peridot and super cool! 
Would you like to make this gorgeous stone into a piece of jewelry? Click here and schedule a free 30-minute consultation with President and CEO, Rebecca.
Arizona Peridot
• Weight: 2.68ct
• Dimensions: 9.97 x 7.38 x 5.53mm
• Treatment: None
• Source: San Carlos Apache Reservation
• Metaphysical: Solar Plexus (3rd), Heart (4th) Chakras: Stone of Love, Abundance, Prosperity, Strength, Warmth, Positivity, Physical Alignment, Receptivity
Peridot should not be cleaned in an ultrasonic and is not suggested for steam cleaning. It is suggested that you clean this gemstone with warm soapy water or a dedicated jewelry detergent like The Rutile Jewelry Cleaner. We still suggest that you apply your sunscreen or perfume before putting on your jewelry to prevent the chemicals from damaging the stone or the gold. Always remove your jewelry before vigorous activity or sleeping.
2.68ct Oval Cut Arizona Peridot
Sale price

$275.00
Regular price
Choose options